Medical device regulation in Israel has become increasingly stringent in recent years, as the country is committed to upholding the highest standards of safety for both patients and product users. To this end, the Ministry of Health of Israel has created strict regulations for the registration and marketing of medical devices, life-saving products, and in vitro diagnostics.
All eligible medical devices must receive the approval from the Ministry of Health of Israel before registering and marketing them within the country. Documentation demonstrating substantial equivalence with a legally-registered reference device is required for the approval. Moreover, device manufacturers are often obligated to provide safety, performance, and sterilization data, as well as evidence of a good quality management system.
Additionally, Israel is a signatory to the International Medical Device Regulators Forum (IMDRF), meaning that it is bound to the same international medical device standards as other participating countries. As such, the country's medical device regulation is largely cognizant to the Council Directives on medical device regulation issued by the European Commission, which are among the most robust standards in the world.
Also, Israel is a participant of the EU's mutual recognition system, which facilitates the mutual recognition and acceptance of a medical device's compliance with any applicable directive issued by the European Commission in Europe, and EFTA countries. This saves time and cost for device manufacturers intended to market their products within both global markets.
All in all, the medical device regulation in Israel is subject to some specific regulations and requirements.
All medical devices placed in the Israeli market, whether imported from abroad or produced in-country, must conform to the Medical Device Regulation – Regulation 402 of 2000 (Registration of Medical Devices). This regulations' sets out the requirements for the registration, labelling, and packaging of the medical devices.
In order to achieve the required registration, manufacturers must provide certain documents to the Ministry of Health, such as Technical File and Product Quality System (PQS). The Technical File must list all the information regarding the device structure, use, and safety specifications, while the PQS must explain how the device complies with particular safety requirements and demonstrate the safety, effectiveness, and quality of the product.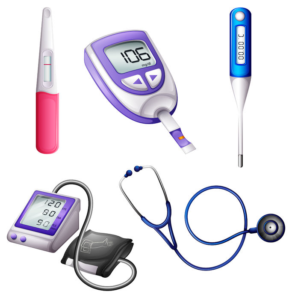 Once the device is registered, it must comply with other requirements set out by the Medical Device Regulation. This includes the monitoring of the device for any unexpected adverse events or recalls, as well as a system for maintaining records of all medical device transactions.
The Medical Device Regulation also covers the process for obtaining market authorization for novel and innovative medical devices. Manufacturers must submit a Clinical Evaluation Dossier to the Ministry of Health to demonstrate the efficacy and safety of their product. Once approved by the Ministry, the device is issued with a Certificate of Conformity, which authorizes the device to be released onto the Israeli market.